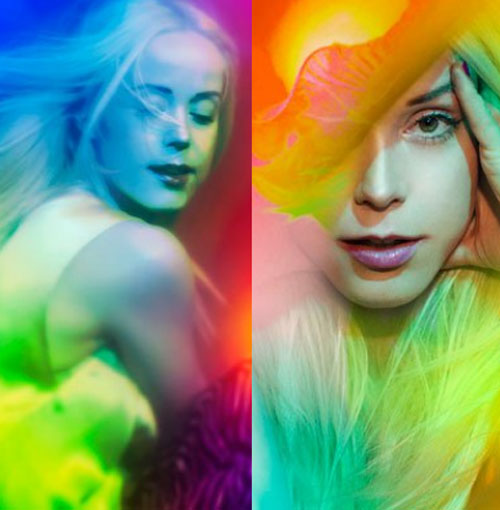 Tina Dico
Gist: The only artist who truly captures the Danish landscape and translates it into English.
Download: "Room With A View," "Count To Ten," "Break Of Day," "Long Goodbye" and "Moon To  Let"
Medina
Gist: Denmark's answer to Robyn brings us to the Copenhagen dance floors.
Download: "Gutter," "You & I," "Forever," and "Lonely"
Alphabeat
Gist: The happiest nation on Earth produces the happiest band on earth.
Download: "The Spell," "Always Up With You," "Fascination" and "Vacation."
Agnes Obel
Gist: The happiest nation on Earth also produces one of the most melancholy artists of our time.
Download: "Riverside, "The Curse," "Brother Sparrow" and "Dorian"
Oh Land
Gist: Quirky as she may be, the three-albumed singer has some solid beats.
Download: "Sun Of A Gun," "White Nights," "Cherry On Top" and "Voodoo"
Junior Senior
Gist: Glee comes in shapes and sizes, but this is pure unsaturated happiness.
Download: "Move Your Feet," "Can I Get Get Get" and "Shake Your Coconuts"
Electric Lady Lab
Gist: Fashion-forward catwalk music with a Scandinavian twist.
Download: "It's Over Now," "Touch Me" and "Wondering"
Mø
Gist: A newcomer with a lot of flair gives Lykke Li a run for her money!
Download: "Don't Wanna Dance," "Never Wanna Know" and "Glass"
Nabiha
Gist: Even Soul music thrives in the fertile music scene of Denmark.
Download: "Mind The Gap," "Heartbreaker" and "Ask Yourself"
Ida Corr
Gist: Dance floors and pride parades worldwide can embrace this singer's hits.
Download: "Give It To Me," "Jungle Fever" and "Let Me Think About It" with Fedde Le Grande